Order Management vs. Quoting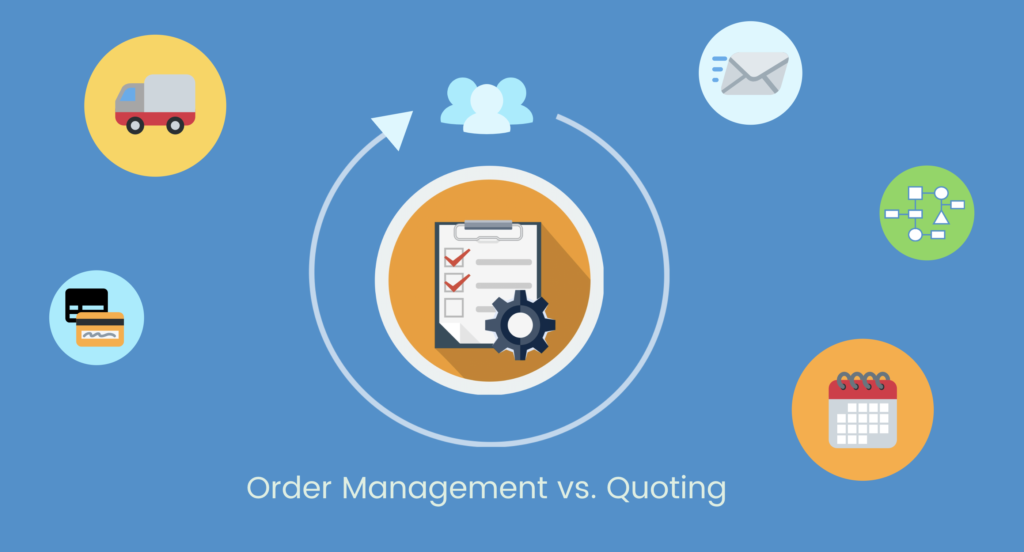 How Order Management critical in SRM.
Much time is spent documenting the needs for quality pricing, better discounting, and of course sales cycle streamlining. The overlooked challenge is the requirement to commit resources, deliver services, and ensure the initiation of the billing process. With revenue recognition floating like a sword over the head of the COO, the quote becomes worthless if the delivery fails to meet the subscriber's expectations.

How did quoting and service delivery become connected, and why is it overlooked?
It is very simple actually. When the traditional CRM sale cycle of lead, opportunity, and the deal stage is used, the traditional next step is the pass the signed contract to the order department/system and forget about it while the sales team moves on to the next customer. Sales pipelines and the funnels are what are used as gauges of success.
When SRM model is employed, its because the offering is a recurring relationship structure, sales teams can not disembark from the subscriber's journey until all services are in place and even then, constant engagement is required for change management events.
While the sales team is ringing a bell at the signing of a deal, the operation team is scrambling to the action of whatever promise was committed. This leads to high subscriber turnover and poor relationship experience. How many times has a comment been made, "The sales team promised us the world, and as soon as we signed, it was the last we heard of them."
When there is fluidity between the proposal phase and the service delivery phase, the single point of contact remains the account executive. With an evolved SRM system, that person is given constant updates on the delivery status, the project stages and even the post-delivery consumption with alerts and recommendations to re-engage to upgrade offer, downgrade suggests, or challenge mediation. The subscriber now has a true "relationship," and the entire experience/journey does not have a formal end.
Without an equal focus on contract, order, and even delivered inventory. There is no "relationship" being managed, only a sale with the risk of cancellation, high churn rates, or even negative reviews.
The ChikPea SRM solution centralizes on service delivery and post-signing management to ensure that whatever promises were made, the service delivery is transparent, and change is expected.